With the population of over 9 million, Dhaka is now the worstly polluted city of the world. About 15,000 premature deaths and several million cases of sickness every year..... click for details..........

In Bangladesh another Environmental nightmare is Arsenic problem. 59 out of 64 districts are affected by the Arsenic contamination. About 80 millions people are at risk of the affected districts... click for details...........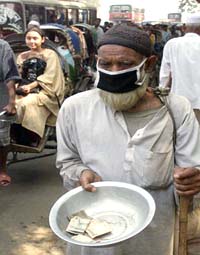 Environmental Management System is a process through which an industry / organization could minimise usage of raw materials and waste generation & ISO 14001:1996 is the intenational Standard for that.... click for details.........
Basic facts of Bangladesh Environmental Conservation Act (ECA)-1995 & Environmental Conservation Rules (ECR)-1997... click for details...........